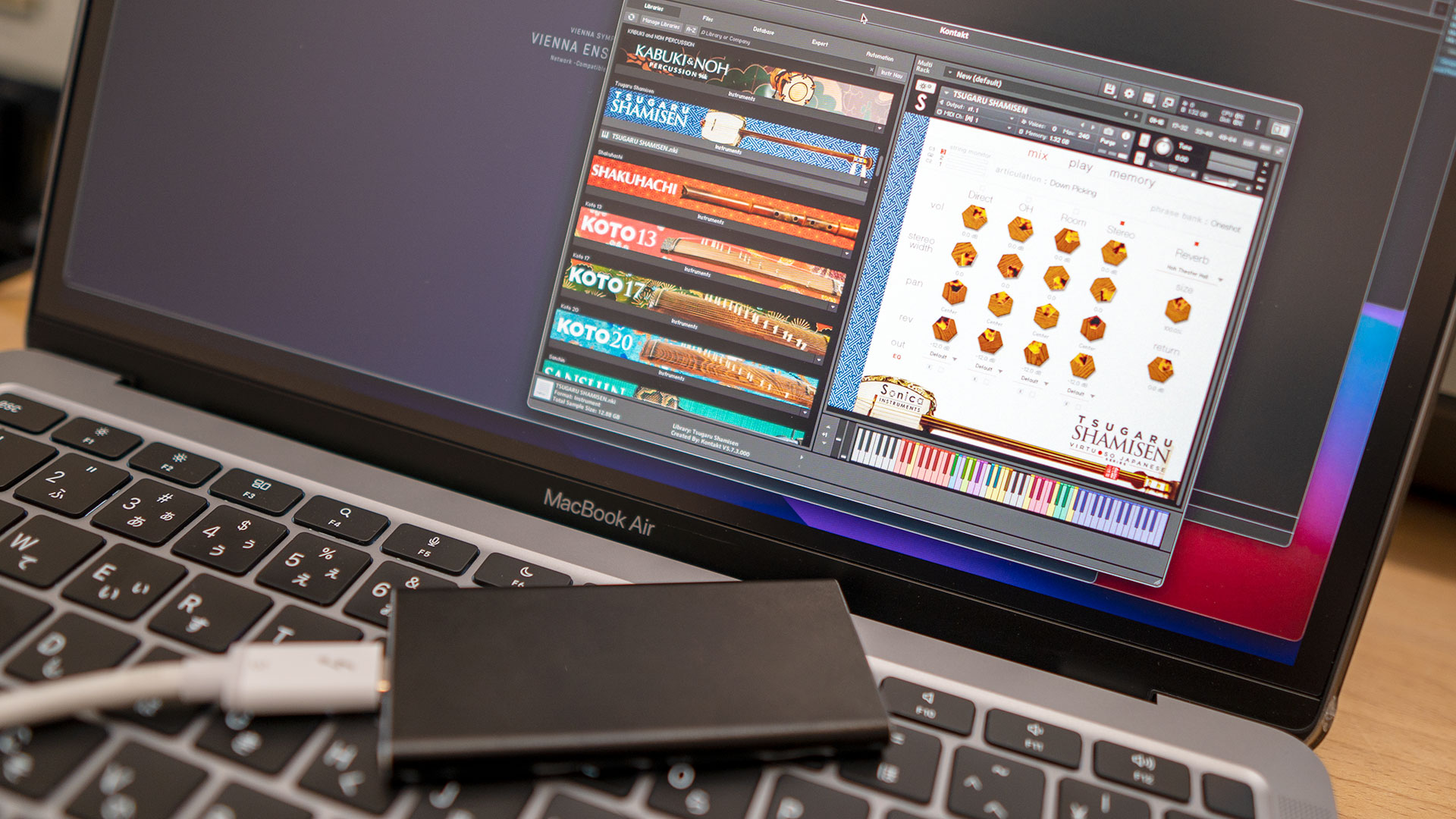 How to Backup / Restore Kontakt Full Library Data
You can back up and restore your Kontakt Full library data with the steps below.
By copying (restoring) backed-up library data to a new computer, you can continue to use your library in case you re-initialize your computer, change computers, or experience some computer malfunction.
We strongly recommend that all Kontakt Full library users create a backup of their libraries before any problems occur.
---
Backing up your library
1. Navigate to the location where your library is stored. The folder names for each product are as follows:
Koto 13: KOTO 13
Tsugaru Shamisen: TSUGARU SHAMISEN
Shakuhachi: SHAKUHACHI
Sho: SHO
2. Copy the entire library folder to an external HDD / SSD or other storage media.
3. Once the copy process is complete, double-check that the copy was successful and that no files are missing.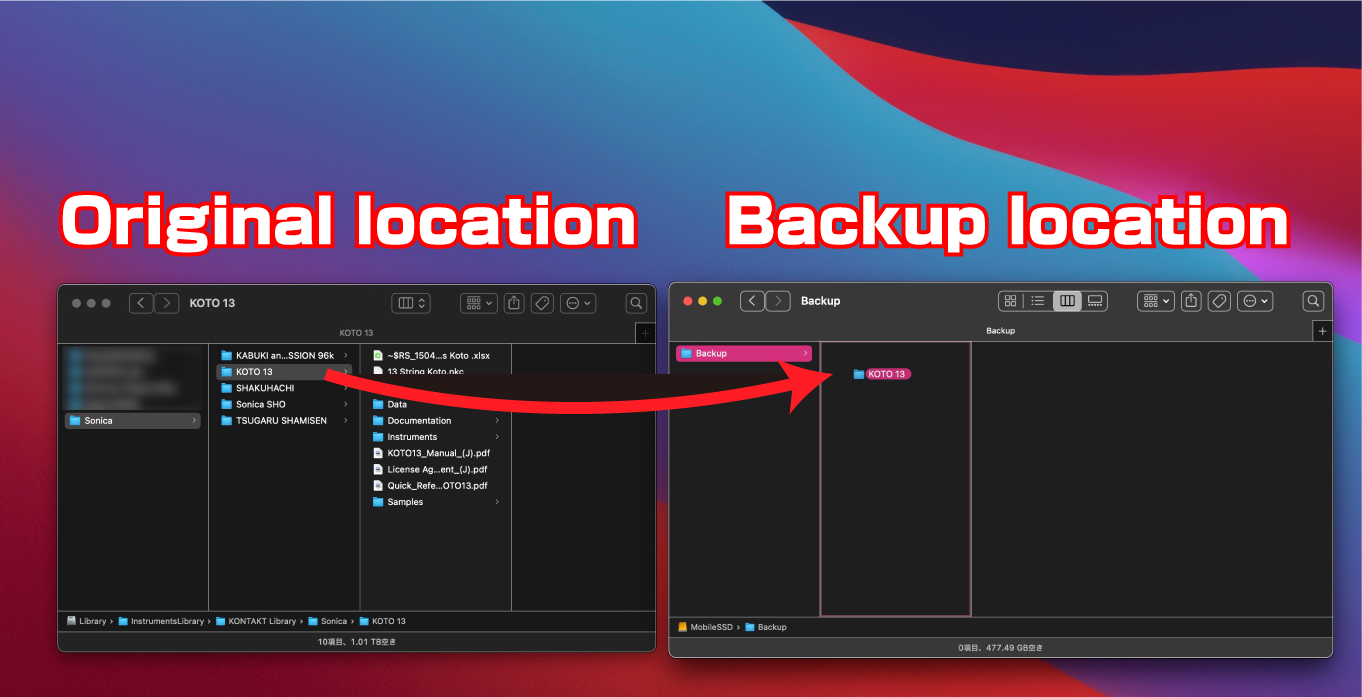 ---
Restoring your library
1. Install Kontakt Full on the new computer.
2. Copy the entire library folder that you backed up earlier to the desired location on the new computer.
3. Once the copy process is complete, launch Kontakt Full and load the product file (Product Name/Instruments/ProductName.nki).
The restore process is now complete. Even after restoring the library, we recommend that you keep your backed up library in case of future issues.
Important
The paid Kontakt Full version is necessary in order to use Kontakt Full libraries. Opening a Kontakt Full library in Kontakt Player will cause it to run in Demo mode.
If you are using an NA edition of our libraries, you don't need to back up library data, as you can re-download/reinstall the library at any time via Native Access.