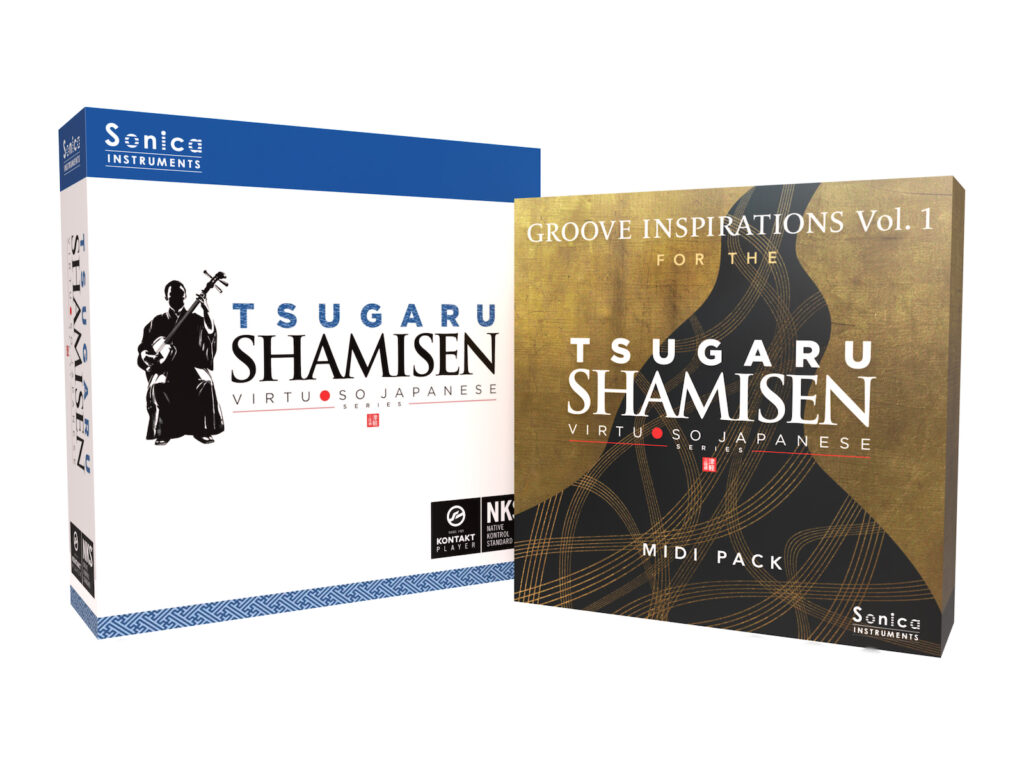 TSUGARU SHAMISEN Groove Bundle Vol.1
$289 → $202
Special sale price available until August 31, 2023
Grab both the TSUGARU SHAMISEN library, which faithfully reproduces all the subtleties of the tsugaru shamisen, and the Groove Inspirations Vol. 1 for TSUGARU SHAMISEN collection of MIDI phrases created exclusively for the TSUGARU SHAMISEN library

Aids your musical productions with MIDI data demonstrating the articulations and key switches that bring out the library's full character and expressiveness

Contains ready-to-use loops and dramatic fills, with the flexibility of MIDI data to easily compose your own phrases

TSUGARU SHAMISEN's Groove Browser lets you preview MIDI phrases and import them directly into your DAW
The Virtuoso Japanese Series' TSUGARU SHAMISEN library is certain to enliven nearly every genre of music, from Japanese minyo folk songs to hard rock, jazz, contemporary classical music, and movie scores.
Data size
NCW 6.95 GB (equivalent to 17.6 GB in wav format)
Groove Inspirations Vol. 1 for TsUGARU SHAMISEN
The tsugaru shamisen is renowned for its dynamic sound and subtle tonal variations. This MIDI pack showcases the full potential of the TSUGARU SHAMISEN library while letting you explore all kinds of musical styles.
Over 500 phrases, from traditional and well-known tsugaru shamisen tunes to phrases composed specifically for this pack

Complete renditions of five classic songs, including Jonkara Bushi and Yosare Bushi

19 original compositions (each with 16 patterns), featuring a mix of straight and shuffle-time pieces

Lots of loops and dramatic fills

Original phrases range in tempo from 102 to 160 bpm