You need to register your serial code and download the library data with the
Native Access tool in order to use this product.
Note: You can skip this step if you already have Native Access on your computer.
Download the Native Access Installer for your operating system from the Native Instruments website (https://www.native-instruments.com/en/support/downloads/) and follow the instructions on the screen to install the tool.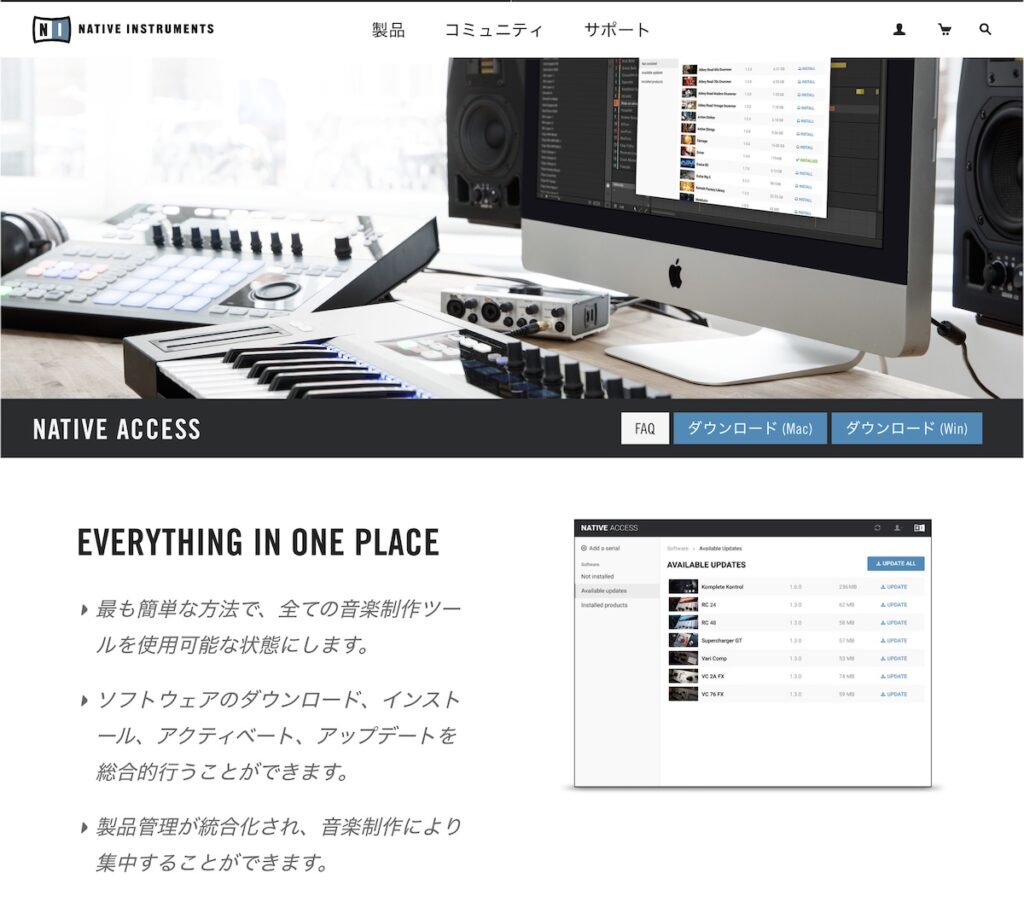 Double-click on the downloaded Native_Access_Installer.dmg file to mount the installer.
Drag the Native Access icon on the left and drop it into the Applications folder on the right.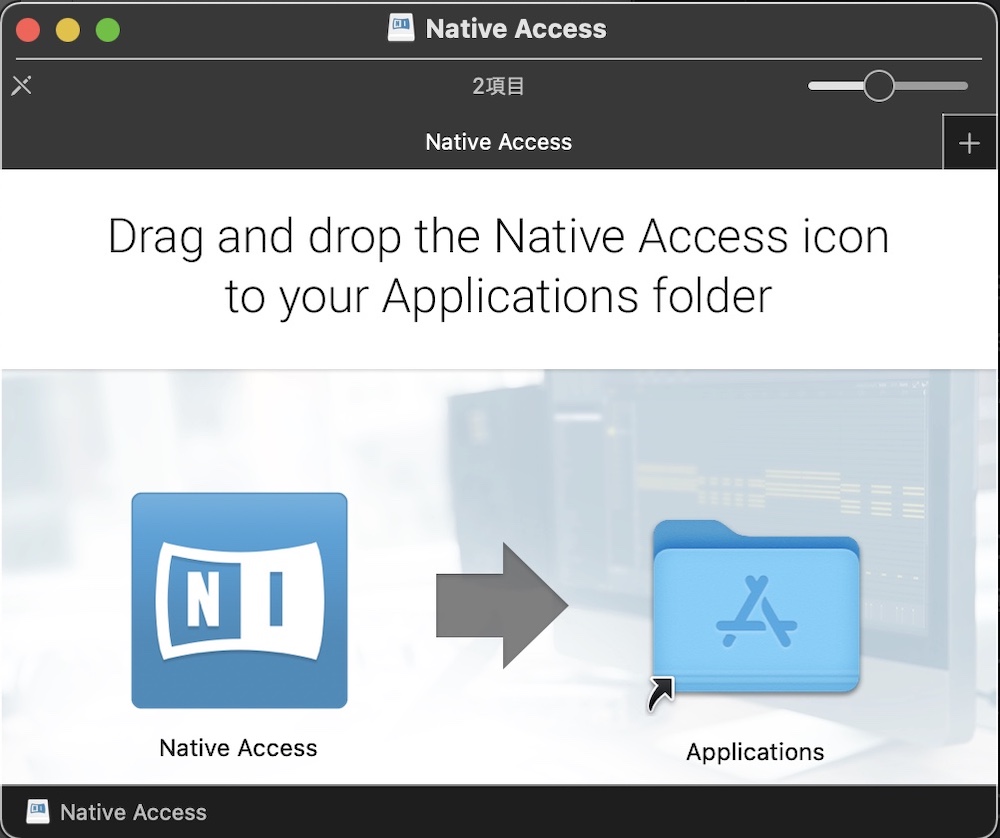 Unzip the downloaded Native_Access_Installer.zip file. Double-click on the Native Access x.x.x Setup PC.exe file in the created folder to launch the installer.
Note that the file name depends on the particular version.
Follow the instructions on the screen to install the tool. After the installation completes, click the Close button to exit the installer.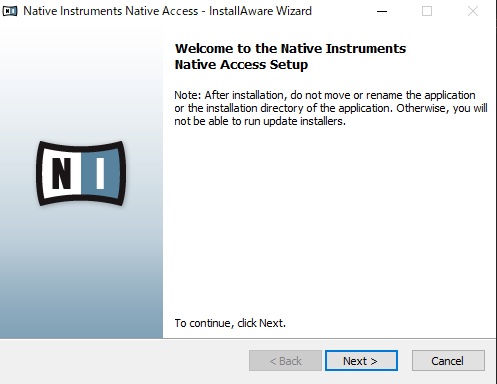 2. Install Kontakt Player
Note: You can skip this step if you already have Kontakt Player or Kontakt.
Launch Native Access and log in.
If you do not have a Native Instruments account, click Create a Native ID account. On the Create a New Native ID window, follow the instructions and enter your name, email address, and login password. Then click the CREATE ACCOUNT button to create an account. After creating an account, log in to Native Access.
Click the Not installed tab on the left to see a list of products you can install. Select Kontakt Player from the list and click the INSTALL button. The installation process will start automatically.
This completes the Kontakt Player installation.
3. Register Your Serial Code
Click Add a serial to open the serial code registration window. Enter the serial code you received when you purchased the product in the boxes shown below and click ADD SERIAL.
The message "THANK YOU FOR REGISTERING <Product Name>" will appear if the registration has been successful. Click the VIEW PRODUCTS NOT INSTALLED button at the bottom right to open the installation window.
The product you registered will appear in the Not Installed list. Click the INSTALL button to the right of the product you wish to install. The download and installation process will now start.
This completes the installation of the library.
After the download finishes, launch Kontakt or Kontakt Player. The product will be added automatically under the Libraries tab on the left side of the screen. You can access the library in Komplete Kontrol in the same way.