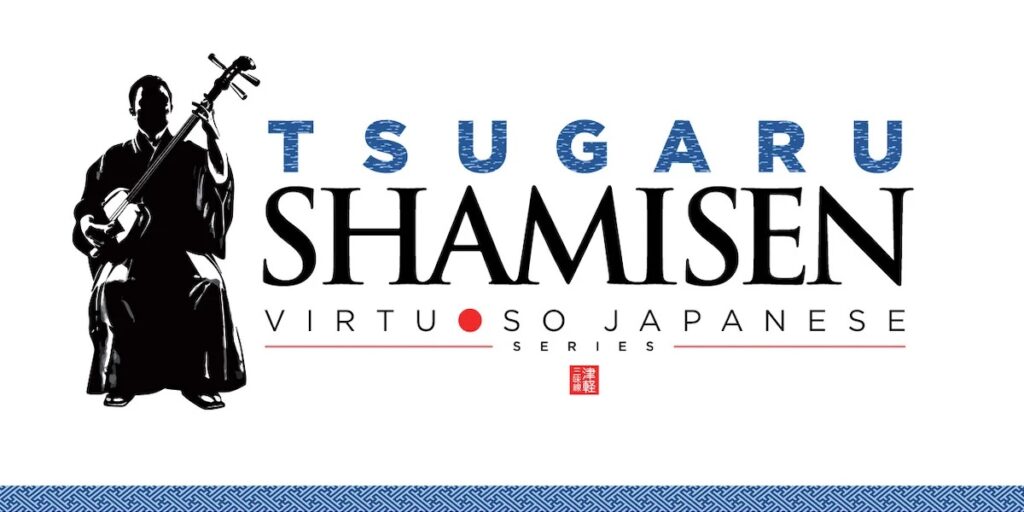 TSUGARU SHAMISEN - Virtuoso Japanese Series
$260 → $234
Special sale price available until October 31, 2022
Groove Inspirations MIDI pack available for free for a limited time
Anyone who purchases TSUGARU SHAMISEN by October 31, 2022 will receive Groove Inspirations Vol. 1 for TSUGARU SHAMISEN for free. 
Purchasers will be sent a coupon for the free MIDI pack when it is released (planned for November).
Sonica Instruments has painstakingly recreated every aspect of the revered tsugaru shamisen — the stirring percussive sounds, the powerful playing techniques, and the blazing speed of hajiki picking — in a Kontakt instrument library.
The Virtuoso Japanese Series' TSUGARU SHAMISEN library is certain to enliven nearly every genre of music, from Japanese minyo folk songs to hard rock, jazz, contemporary classical music, and movie scores.
【For TSUGARU SHAMISEN KONTAKT Full version users】
If you are a user of the NKI (Kontakt Full) version of TSUGARU SHAMISEN, you can upgrade for $26.  For details, please see here.
KONTAKT users: Please note that you are not eligible for this upgrade offer unless you purchased TSUGARU SHAMISEN prior to August 4, 2021.
NKS ready and Kontakt Player compatible.
Perfectly recreates the sound of the tsugaru shamisen with the best possible recording and programming techniques.
Completely natural picking sounds by virtue of up to five velocity layers and as many as 12 round robins.
Covers more than 20 tsugaru shamisen playing techniques, all key-switch controllable.
Five key-switch controllable phrase banks containing a wide array of essential tsugaru shamisen phrases.
The newly developed String Mode Mechanism — which lets you select which string to play — provides rich expressiveness and realism with the same feel as an actual shamisen.
Reproduces the resonance buzz of the azuma sawari inherent to the tsugaru shamisen that operates in the same way as the real thing.
Three selectable tuning modes for ni-agari, honchoshi, and san-sagari tunings.
The open string notes, sawari effects, and resonant tones are adjusted automatically to match all tunings and key transpositions.
The alternate picking function reproduces sequences of downstrokes and upstrokes.
The Hajiki-Legato function allows you to play hajiki sounds instantly with Legato.
The plucking control function provides realistic attack nuances.
The built-in Instrument Editor provides string-by-string tuning and volume adjustments.
Lively powerful sounds sampled in full 24-bit 96 kHz fidelity (the library contains 24-bit 44.1 kHz samples).
Create your own mixes with the multi-microphone samples and a dedicated mixer with individual controls for Direct, Overhead, Room, and Stereo Mix.
Resonance mechanism for sawari and resonant tone effects
TSUGARU SHAMISEN provides separate sound sources for the azuma sawari and resonant tones that are crucial to create the tsugaru shamisen sound.
And just like the real instrument, the resonant tones respond to the specific interval being played. Furthermore, they are adjusted automatically to match different tunings and key transpositions to ensure an accurate recreation of the instrument's sound. The volume of each resonance component is adjustable.
Covers more than 20 tsugaru shamisen playing techniques, all key-switch controllable.Five key-switch controllable phrase banks containing a wide array of essential tsugaru shamisen phrases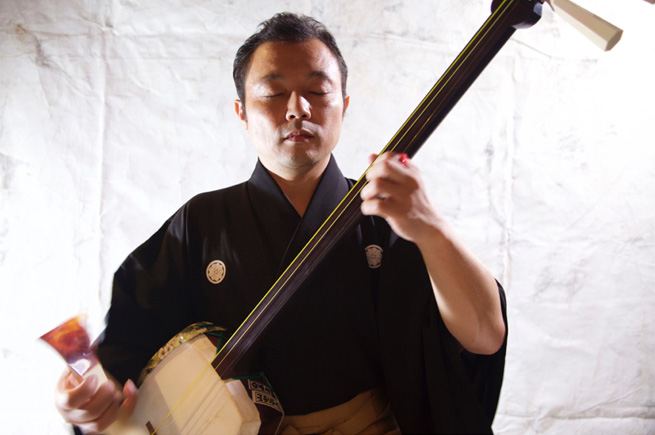 Although the tsugaru shamisen has three strings, unlike the guitar, chords are rarely played. Instead, a tsugaru shamisen performance usually consists of single-note phrases played mainly on the first or third string.
To recreate this performance style, we developed the String Mode Mechanism, which operates TSUGARU SHAMISEN like an instrument with three independent strings so that you can select and play a specific string.
When performing, the String Mode can be instantly selected with key switches. This lets you go back and forth between the three strings to play phrases just like on the real instrument.
The library comes with three standard shamisen tunings: ni-agari, honchoshi, and san-sagari. Changing the tuning changes the pitches of the open strings, although the keyboard's chromatic notes do not change. The sawari and resonance effects track the tuning changes to recreate the inherent sound of each tuning.
The built-in Instrument Editor lets you adjust the volume and fine tuning of each string and the noise mixer lets you set the
sawari volume, the resonance volume, and the release noise volume. This gives you the ability to precisely tailor the instrument's sound to your liking.
Lively performance expression
Hajiki is a left-hand pull-off technique fundamental to the tsugaru shamisen. When playing a MIDI keyboard with Legato, you can instantly access the hajiki sound from any articulation without a key-switch control.
TSUGARU SHAMISEN includes a function to recreate alternate picking, with Key On events triggering downstrokes and Key Off events triggering upstrokes. This function is active only while the sustain pedal is held down and inserts alternate picking instantly into any articulation. You can easily perform tremolo picking patterns by repeatedly hitting a key with the sustain pedal held down.
Nobuto Yamanaka played the tsugaru shamisen for our sampling sessions.
He poured tremendous energy into each note with his unerring skill and superb concentration.
In the studio, we used a meticulous microphone setup together with high-end microphone preamps with no coloration to capture the sounds of the instrument in their natural glory.
Samples were recorded in three stereo microphone positions — Direct, Overhead, and Room — plus a Stereo Mix. Full mixing control is available, with individual Volume, Pan, Reverb Send, and EQ adjustments for each channel. TSUGARU SHAMISEN also comes with a quality convolution reverb for excellent in-instrument sound creation. The parallel output bus outputs microphone channels to individual DAW tracks for finer mixing sessions.
With the load manager, the performer can load only the desired articulations. Skipping unnecessary samples obtains better performance from the Kontakt engine.
TSUGARU SHAMISEN features the incredibly useful Groove Browser, that lets you quickly find MIDI grooves and drag & drop grooves directly into your DAW.
You can adjust the grooves' velocity, swing, playback tempo, and other parameters directly from KONTAKT / KOMPLETE KONTROL.
The library comes standard with 20 MIDI grooves, including traditional songs and short phrases that showcase what the instrument is capable of. When combined with the soon-to-be-released Groove Inspirations MIDI pack, the Groove Browser gives you access to an extensive phrase bank.
TSUGARU SHAMISEN is NKS compatible so it can be used with Kontakt Player, Kontakt Full (Ver. 6.6 or newer), and Komplete Kontrol.
When TSUGARU SHAMISEN is linked with a Komplete Kontrol keyboard or other NKS-compatible hardware, you can quickly preview tones and make full use of the hardware's knobs and controllers.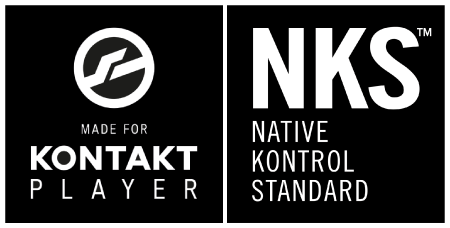 【Data size】
~6.95 GB NCW format (equivalent to 17.6 GB in wav format)
【Format】
KONTAKT 6.6 or later required

KONTAKT PLAYER compatible

NKS ready
【System Requirements】
Mac: Intel Macs (i5 or better) — Mac OS 10.14, 10.15, 11 or 12 (latest update)

Apple Silicon Macs (via Rosetta 2 and natively on ARM in standalone mode or in hosts that support
ARM) — Mac OS 11 or 12 (latest update)

Windows: Windows 10 or 11 (latest Service Pack), Intel Core i5 / equivalent CPU or better, 2 GB RAM

Graphics hardware support for OpenGL 2.1 or higher

Minimum of 4 GB RAM (6 GB recommended)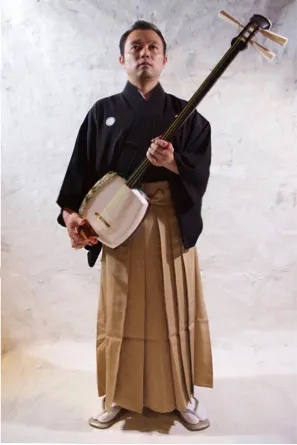 After graduating from middle school, Yamanaka, at the age of 15, moved on his own to Hirosaki, Aomori Prefecture, where he studied for four years as a live-in apprentice to the late Chisato Yamada, a master of the tsugaru shamisen. This experience led him to become an instructor in the Yamada School of shamisen.
After winning in consecutive years at the C and B Levels at the Tsugaru Shamisen National Competition (at Hirosaki University), Yamanaka further distinguished himself by winning at the top A Level. Later he went on to win three times in the Utazuke Division, demonstrating his technique in traditional utazuke (providing shamisen accompaniment to singing), the most difficult aspect of the art.
He has performed in 20 different countries, and as a member of the Takio Ito and Takio Band, he has performed modern arrangements of minyo folk songs such as "Nanchu Soran" for over 16 years.
Yamanaka currently gives concerts and lectures and performs at schools as a solo performer. He is also a part-time instructor at the Senzoku Gakuen College of Music and serves as a sightseeing ambassador for the city of Kazo in Saitama Prefecture.
On May 4, 2016, he was crowned the A Level champion, the highest award, at the 35th Tsugaru Shamisen National Competition, held at the Hirosaki City Hall in Aomori Prefecture.